Watch agent and author Alex Shattuck show us agents' "Top Recruiting Mistakes: Avoid These and Build a Championship Team in ANY Market & With ANY Budget" hosted by Chandler Hahn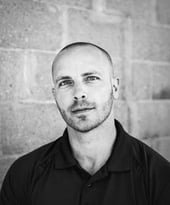 When it comes to recruiting team members, many (if not most) insurance agents struggle. But it doesn't have to be this way! During this presentation award winning agent, coach and author of Complacency Kills – Alex Shattuck – walks us through the most common recruiting mistakes insurance agents make and how you can avoid them. He also provides a simple blueprint you can follow to help build out a winning team no matter what your specific circumstances are.
By clicking "Watch Now" I consent by electronic signature to being contacted by EverQuote, including by automatic telephone dialing and/or an artificial or prerecorded voice (including SMS and MMS - charges may apply), regarding EverQuote for Agents, even if my phone number is listed on a Do Not Call Registry. I also understand that my agreement to be contacted is not a condition of purchasing any goods or services, and that I may call (844) 707-8800 to speak with someone about EverQuote for Agents.