With an additional $321 billion for the "Paycheck Protection Plan" (through the Small Business Administration (SBA), funds are still available for agents. Duane and Brooks give you updates and share the facts you need to know to help you secure financial assistance.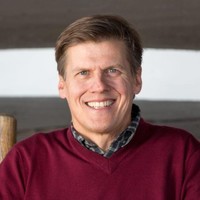 Key points covered include:
What is the Paycheck Protection Program


and who is eligible?

How will the new funding impact the program and is it still important to apply right away?

How do I apply, what info will I need and how long does it take?

What has to be repaid?

Who should watch? Anyone who works in the insurance industry, including:
New insurance agents

Veteran agents

Producers and agency team members




By clicking "Watch Now" I consent by electronic signature to being contacted by EverQuote, including by automatic telephone dialing and/or an artificial or prerecorded voice (including SMS and MMS - charges may apply), regarding EverQuote for Agents, even if my phone number is listed on a Do Not Call Registry. I also understand that my agreement to be contacted is not a condition of purchasing any goods or services, and that I may call (844) 707-8800 to speak with someone about EverQuote for Agents.