Watch top agent Bo Ward's free webinar presentation: "Discover an Untapped Gold Mine of Leads: The Power of Community Engagement"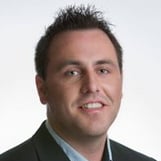 During this webinar, we speak with agent Bo Ward – who's managed to figure out a formula for continual growth. As a captive agent Bo was able to grow his book of business from 800 to 3,700 PIF in JUST 3 YEARS. Bo chats with EverQuote Senior Accelerated Sales Executive – Matt Ricker and gives you a behind the scenes look at everything from his staffing and team make-up, to how he sets up his leads and marketing sources, along with an in-depth look at his sales processes and strategies for increasing the amount of leads his team is working.
By clicking "Register Now" I consent by electronic signature to being contacted by EverQuote, including by automatic telephone dialing and/or an artificial or prerecorded voice (including SMS and MMS - charges may apply), regarding EverQuote for Agents, even if my phone number is listed on a Do Not Call Registry. I also understand that my agreement to be contacted is not a condition of purchasing any goods or services, and that I may call (844) 707-8800 to speak with someone about EverQuote for Agents.