In just his first year after starting up his captive agency, Brad Riley achieved well over $100,000 in profit. Brad's presentation will focus on ways that you can optimize your agency to drive more profit, more work output, and ultimately do more with less.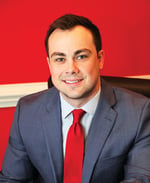 Who should watch? Anyone who works in the insurance industry, including:
Whether you are a new agent looking to set-up your agency to start strong,

or a veteran agent looking for ways to reboot and drive more revenue, this free webinar will show you strategies you can deploy today to drive results!



By clicking "Watch Now" I consent by electronic signature to being contacted by EverQuote, including by automatic telephone dialing and/or an artificial or prerecorded voice (including SMS and MMS - charges may apply), regarding EverQuote for Agents, even if my phone number is listed on a Do Not Call Registry. I also understand that my agreement to be contacted is not a condition of purchasing any goods or services, and that I may call (844) 707-8800 to speak with someone about EverQuote for Agents.