In this webinar, Club Capital shares how to determine a proper marketing budget and implement a more efficient "back office" that streamlines operations, improves employee engagement, and brings transparency to your financial performance!
Hosted by EverQuote
Club Capital is a full-service accounting and analytics firm built specifically for insurance agents. In this webinar they share some of the fundamentals of taking a "data driven" approach to determining your ideal marketing budget and managing every aspect of your agency's financial well being.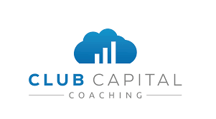 Learn how to set your agency's marketing budget based on data not instinct:

Devin Day and Micah Cannon of Club Capital will discuss how using industry data on what % of their revenue other agents are spending on their marketing. Devin and Micah will also discuss how to allocate that marketing spend to align with your agency's overall business strategy.
By clicking "Register Now" I consent by electronic signature to being contacted by EverQuote, including by automatic telephone dialing and/or an artificial or prerecorded voice (including SMS and MMS - charges may apply), regarding EverQuote for Agents, even if my phone number is listed on a Do Not Call Registry. I also understand that my agreement to be contacted is not a condition of purchasing any goods or services, and that I may call (844) 707-8800 to speak with someone about EverQuote for Agents.