Do you want to learn more about the recent updates to the Payroll Protection Program and how they might impact your agency?
Club Capital is a full-service accounting and analytics firm built specifically for insurance agents. In this webinar, Micah Cannon and Chris Ferretti from Club Capital will address: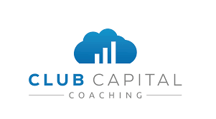 This webinar will be extremely informative for agents who received round 1 funding, agents who didn't receive round 1 funding but are looking to gain access to funds in round 2, and agents who received funding in round one BUT saw a 25% decrease in revenue in at least one quarter from 2019 to 2020 and qualified for additional funding in the second round.
By clicking "Register Now" I consent by electronic signature to being contacted by EverQuote, including by automatic telephone dialing and/or an artificial or prerecorded voice (including SMS and MMS - charges may apply), regarding EverQuote for Agents, even if my phone number is listed on a Do Not Call Registry. I also understand that my agreement to be contacted is not a condition of purchasing any goods or services, and that I may call (844) 707-8800 to speak with someone about EverQuote for Agents.