Join Club Capital and learn "The Value of Financial Forecasting for Agents (and How to Get Started)"
Many insurance agency owners come to the role with a high level of sales and customer service acumen. But when it comes to business planning, back office management and financial analysis, many agents find that resources and trust-worthy advice are hard to find.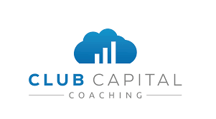 Club Capital seeks to change that by offering tools and resources to help insurance agents take control of their financials and plan for a better future for their agencies. During this webinar hosted by EverQuote, Club Capital co-founders Devin Day and Micah Cannon discuss the importance of business planning. They cover how to create forward-looking financials so you can plan and make better decisions.
By clicking "Register Now" I consent by electronic signature to being contacted by EverQuote, including by automatic telephone dialing and/or an artificial or prerecorded voice (including SMS and MMS - charges may apply), regarding EverQuote for Agents, even if my phone number is listed on a Do Not Call Registry. I also understand that my agreement to be contacted is not a condition of purchasing any goods or services, and that I may call (844) 707-8800 to speak with someone about EverQuote for Agents.