Watch agent Colton Brazier show us the basics of "Final Expense Insurance 101 & Overcoming the Prepaid Funeral Plan Objection" hosted by Chandler Hahn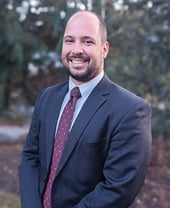 Selling final expense and other life products to customers can be a challenge, especially when you're confronted with prospects who have already purchased a pre-paid funeral plan. Join funeral home industry expert Colton Brazier for this webinar with EverQuote where he breaks down the insider information he learned after years of working in the funeral home business. Colton gives you the real low down on pre-paid funeral plans and how you can educate your customers and overcome the objection "I already have a pre-paid burial plan."
By clicking "Watch Now" I consent by electronic signature to being contacted by EverQuote, including by automatic telephone dialing and/or an artificial or prerecorded voice (including SMS and MMS - charges may apply), regarding EverQuote for Agents, even if my phone number is listed on a Do Not Call Registry. I also understand that my agreement to be contacted is not a condition of purchasing any goods or services, and that I may call (844) 707-8800 to speak with someone about EverQuote for Agents.