Join top performing agent David Peterson for a free webinar presentation: "How This Top Ranked Agent Grew His Team From 3 to 30 (with No Business Debt)" with David Peterson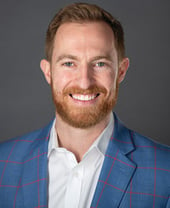 In our current market, hiring and recruiting is one of the top challenges insurance agents face. During this webinar, President's Club winner (and #8 multi-line agent with his company) David Peterson shows you the exact recruiting and hiring process he's used to scale his agency from 3 to 30 – all without adding any business debt. If your agency struggles to hire consistent performers, this is the webinar for you!
By clicking "Watch Now" I consent by electronic signature to being contacted by EverQuote, including by automatic telephone dialing and/or an artificial or prerecorded voice (including SMS and MMS - charges may apply), regarding EverQuote for Agents, even if my phone number is listed on a Do Not Call Registry. I also understand that my agreement to be contacted is not a condition of purchasing any goods or services, and that I may call (844) 707-8800 to speak with someone about EverQuote for Agents.