Dick Biggs is an expert when it comes to what it takes to lead an insurance agency on the path to success. Becoming a true leader to your team doesn't happen overnight – whatever leadership stage you might currently be at, join Dick and learn steps you can take today to help become a more effective leader.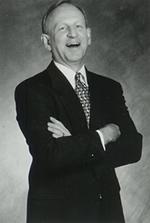 Key points covered include:
A walk through of Dick's "5 Tiers of Agency Leadership" –

Goes from Tier 1 - "The Titled Leader" all the way through Tier 5 - "The Treasured Leader."
Who should watch? Anyone who works in the insurance industry, including:
New insurance agents

Veteran agents

Producers and agency team members




By clicking "Watch Now" I consent by electronic signature to being contacted by EverQuote, including by automatic telephone dialing and/or an artificial or prerecorded voice (including SMS and MMS - charges may apply), regarding EverQuote for Agents, even if my phone number is listed on a Do Not Call Registry. I also understand that my agreement to be contacted is not a condition of purchasing any goods or services, and that I may call (844) 707-8800 to speak with someone about EverQuote for Agents.