A few years ago, author and insurance expert Dick Biggs surveyed more than 200 agents by asking: "What is your biggest agency challenge?" By a wide margin, the No. 1 challenge was team-related on how to gain, train, sustain and retain top talent. Listen to this webinar and learn tackle team challenges!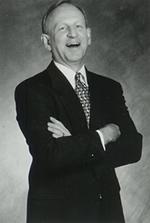 Questions answered include:
Why is hiring and retaining effective team members such a recurring problem?
Do prospective team members dislike being associated with a sales organization?
Do they lack competitiveness?
Do they not grasp the profound importance of the insurance and financial services profession?
Who should watch? Anyone who works in the insurance industry, including:
Whether you are a new agent looking to set-up your agency to start strong,

or a veteran agent looking for ways to reboot and drive more revenue, this free webinar will show you strategies you can deploy today to drive results!



By clicking "Watch Now" I consent by electronic signature to being contacted by EverQuote, including by automatic telephone dialing and/or an artificial or prerecorded voice (including SMS and MMS - charges may apply), regarding EverQuote for Agents, even if my phone number is listed on a Do Not Call Registry. I also understand that my agreement to be contacted is not a condition of purchasing any goods or services, and that I may call (844) 707-8800 to speak with someone about EverQuote for Agents.