In this webinar, Scott Foster will discuss how to walk clients through life term conversions and Steve Cannon will cover how to really get your prospects to understand the advantages of permanent life insurance and how to approach the sale.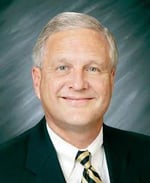 Key points covered include:
How and when it makes the most sense for clients to convert their term policy to a permanent policy (ie. universal or whole life insurance)
Learn how to frame the topic in a way that makes sense for your customers.
Who should watch? Anyone who works in the insurance industry, including:
New insurance agents

Veteran agents

Producers and agency team members



By clicking "Watch Now" I consent by electronic signature to being contacted by EverQuote, including by automatic telephone dialing and/or an artificial or prerecorded voice (including SMS and MMS - charges may apply), regarding EverQuote for Agents, even if my phone number is listed on a Do Not Call Registry. I also understand that my agreement to be contacted is not a condition of purchasing any goods or services, and that I may call (844) 707-8800 to speak with someone about EverQuote for Agents.