Join ASA founder Jay Adkins for this must-see presentation covering how Jay creates scripts, recruits new employees, and maintains a winning mindset during difficult conditions. With 20+ years as a top agent and many awards under his belt, Jay Adkins is the definition of a highly successful insurance agent.
Join ASA founder Jay Adkins as he shares tips for creating scripts, recruiting new employees, and maintaining a winning mindset during difficult conditions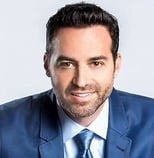 Hiring & Leading:

Expanding your team with successful hires and maintaining a positive mindset across your entire team.

Scriptology 101:

Develop the foundations for creating effective sales scripts and learn how to implement them.




By clicking "Register Now" I consent by electronic signature to being contacted by EverQuote, including by automatic telephone dialing and/or an artificial or prerecorded voice (including SMS and MMS - charges may apply), regarding EverQuote for Agents, even if my phone number is listed on a Do Not Call Registry. I also understand that my agreement to be contacted is not a condition of purchasing any goods or services, and that I may call (844) 707-8800 to speak with someone about EverQuote for Agents.