Watch renowned agency management experts John Sheridan and Bill Blaser of Agency Performance Systems (APS) show us "How to Manage Leads for Maximum Revenue" in this webinar hosted by Chandler Hahn.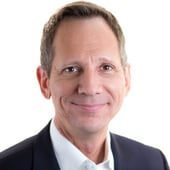 For most insurance agents, internet leads are a crucial means of acquiring new business and a necessary part of their strategy. However, when it comes to putting in place the systems and processes required to maximize ROI on leads, many agents struggle. During this webinar, Agency Performance Systems co-founders John Sheridan and Bill Blaser show you straightforward systems you can use immediately to help improve your team's quote and bind rates, # of multi-line policies written with leads, and your overall cost to acquire a new customer. During this presentation they cover: How to determine your lead processing capacity? How many leads should you purchase? What price should you pay for leads?
By clicking "Watch Now" I consent by electronic signature to being contacted by EverQuote, including by automatic telephone dialing and/or an artificial or prerecorded voice (including SMS and MMS - charges may apply), regarding EverQuote for Agents, even if my phone number is listed on a Do Not Call Registry. I also understand that my agreement to be contacted is not a condition of purchasing any goods or services, and that I may call (844) 707-8800 to speak with someone about EverQuote for Agents.