If you're looking for ways to improve your multi-line sales process, join Craig Wiggins Coaching co-founder Joseph Puckett for this webinar where he shares highly effective word tracks and strategies for multi-lining leads.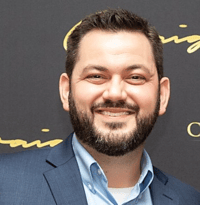 For many of the top insurance agents across the country, effectively selling multi-line policies is absolutely vital to their continued success. Agents will purchase leads and then expand the conversation to cover home, boats, RV's, motorcycles, life, health, and other insurance products that align with the customer's needs. By implementing these tried and tested word tracks, you can very quickly start seeing increases in your per household and overall sales!


By clicking "Watch Now" I consent by electronic signature to being contacted by EverQuote, including by automatic telephone dialing and/or an artificial or prerecorded voice (including SMS and MMS - charges may apply), regarding EverQuote for Agents, even if my phone number is listed on a Do Not Call Registry. I also understand that my agreement to be contacted is not a condition of purchasing any goods or services, and that I may call (844) 707-8800 to speak with someone about EverQuote for Agents.