Join multiple award-winning insurance agent Patrick Blevins in a joint webinar presentation with EverQuote: "Stop Chasing Business and Start Attracting It".
During this webinar, Patrick will walk through the entire sales/prospecting appointment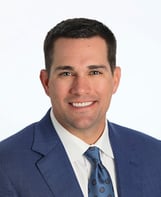 process including:
How to find prospects and customers that are the right "fit"
How to better communicate what we do as insurance agents (and how we do it)
And how it generate a better overall experience for both us and our customers!
Patrick is a second generation insurance agent and a nationally recognized strategic planner and consultant. His impressive career has placed him annually in the top 1% of his peers worldwide. He has earned President's Club and MDRT recognition consistently.
By clicking "Register Now" I consent by electronic signature to being contacted by EverQuote, including by automatic telephone dialing and/or an artificial or prerecorded voice (including SMS and MMS - charges may apply), regarding EverQuote for Agents, even if my phone number is listed on a Do Not Call Registry. I also understand that my agreement to be contacted is not a condition of purchasing any goods or services, and that I may call (844) 707-8800 to speak with someone about EverQuote for Agents.