Join lifetime President's Club winner Randy Thompson for "The Liability Wall: Learn the Simple Process You Can Use to Increase Your Sales Today"
During this webinar, lifetime President's Club member Randy Thompson shows how you can increase your umbrella, home and life insurance sales today with a simple, yet powerful talk track and visual aid. Using Randy's method allows you to very clearly illustrate the importance of having adequate coverage and reveal to your customer the pitfalls of hitting the "liability wall."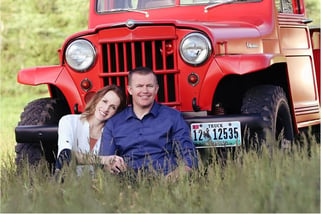 Use Randy's approach to walk customers through the exact outcome of what could happen to their assets without proper umbrella, home or life insurance coverage when they run up against "the liability wall."
By clicking "Watch Now" I consent by electronic signature to being contacted by EverQuote, including by automatic telephone dialing and/or an artificial or prerecorded voice (including SMS and MMS - charges may apply), regarding EverQuote for Agents, even if my phone number is listed on a Do Not Call Registry. I also understand that my agreement to be contacted is not a condition of purchasing any goods or services, and that I may call (844) 707-8800 to speak with someone about EverQuote for Agents.