Watch Building Guru's CEO Rikka Brandon's free webinar presentation: "The 3 Reasons You're Failing At Hiring"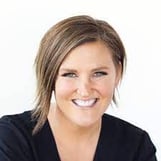 According to a recent survey, 93% of agents find hiring challenging. During this webinar, Rikka Brandon (CEO of Building Gurus) discusses the top 3 challenges agents are facing when it comes to hiring and how you can overcome these. Rikka has been featured in Fast Company, CBS Small Business Pulse, NFIB, Daily Worth, and many others, and is author of the best selling hiring book Hire Power

Rikka shares her insights on the major hiring mistakes she sees agents making, how you can avoid these, and ultimately find success at hiring even in the most difficult conditions. She'll show you 3 x crucial areas you can address to have an immediate impact on your hiring outcomes. Rikka has worked with top agents (including her sister Sara Labraaten) to help get their hiring on track. Join EverQuote and Rikka to help kick your hiring into high gear.
By clicking "Register Now" I consent by electronic signature to being contacted by EverQuote, including by automatic telephone dialing and/or an artificial or prerecorded voice (including SMS and MMS - charges may apply), regarding EverQuote for Agents, even if my phone number is listed on a Do Not Call Registry. I also understand that my agreement to be contacted is not a condition of purchasing any goods or services, and that I may call (844) 707-8800 to speak with someone about EverQuote for Agents.