Join multiple award-winning agency leader and coach with EverQuote: "5 Systems & Processes You Can Implement Immediately to Yield Record Setting Results in 2022" with Scott Grates (hosted by Chandler Hahn).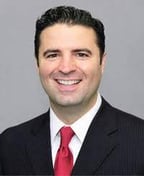 Scott Grates started as a new market agent in a small, rural community. Over the past 12 years he's maxed all of his growth metrics and qualified for just about every award and company incentive offered annually.
Scott attributes much of his success to consistency and persistence with 5 key systems and processes that he will share with you on this call. NONE of what he will share is difficult to implement, but ALL of it will take your agency to the next level if you choose to take action on what you learn during this call.
By clicking "Register Now" I consent by electronic signature to being contacted by EverQuote, including by automatic telephone dialing and/or an artificial or prerecorded voice (including SMS and MMS - charges may apply), regarding EverQuote for Agents, even if my phone number is listed on a Do Not Call Registry. I also understand that my agreement to be contacted is not a condition of purchasing any goods or services, and that I may call (844) 707-8800 to speak with someone about EverQuote for Agents.