Join multiple award-winning agency leader and coach with EverQuote: "The 7 Things I Wish I Had Known On DAY ONE of Opening My Insurance Agency" hosted by Chandler Hahn.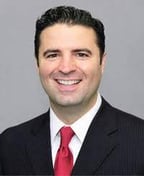 The one question multiple-award-winning agent, author and speaker Scott Grates gets most often is… "If you could start all over again, what would you do differently?" During this presentation Scott answers this question and shares his 7 most important, common denominator success principles that have helped take his agency's results to the next level (and that can help do the same for yours). All of Scott's tips and techniques can be easily implemented in your agency immediately while dedicating no more than 7 hours of weekly work to consistently make it happen!
For over 25 years Scott has led nationally recognized sales teams in three different industries. Join EverQuote and Scott Grates so you can benefit from his wealth of knowledge and experience during this highly informative session.
By clicking "Register Now" I consent by electronic signature to being contacted by EverQuote, including by automatic telephone dialing and/or an artificial or prerecorded voice (including SMS and MMS - charges may apply), regarding EverQuote for Agents, even if my phone number is listed on a Do Not Call Registry. I also understand that my agreement to be contacted is not a condition of purchasing any goods or services, and that I may call (844) 707-8800 to speak with someone about EverQuote for Agents.