Watch this free webinar presentation "The Life Sales Process that Achieved 132 Consecutive Months of DOUBLE DIGIT Life Policy Sales" with Scott Smith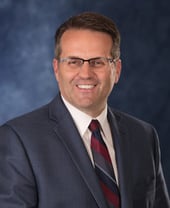 Maintaining consistent life sales numbers is often a challenge for P&C agents. During this webinar, President's Club winner Scott Smith walks you through the life sales process he's used to achieve 132 consecutive months of double digit life policy sales – all with only 2 x licensed life sales people. Scott has been with his company since 2003 and has figured out a winning formula that P&C agents can use for repeated success with life sales. If your agency struggles to consistently sell life, this is the webinar for you!
By clicking "Watch Now" I consent by electronic signature to being contacted by EverQuote, including by automatic telephone dialing and/or an artificial or prerecorded voice (including SMS and MMS - charges may apply), regarding EverQuote for Agents, even if my phone number is listed on a Do Not Call Registry. I also understand that my agreement to be contacted is not a condition of purchasing any goods or services, and that I may call (844) 707-8800 to speak with someone about EverQuote for Agents.