Join top performing agent Teresa Revels for a free webinar presentation: "Scale Your Agency & Win The Numbers Game with Teresa Revels of Agency MVP"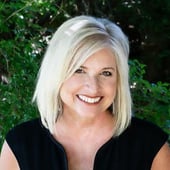 Teresa will teach you the secrets that top agents use to get more leads and close more deals in today's highly competitive insurance market including:
The #1 Reason Agents Hit a Growth Ceiling: everyone wants to sell more premium without hiring new producers. The key is knowing how to focus your time on the good leads and not wasting time chasing the bad ones.
The New Rules for Winning: find out where top agents are getting new leads today and the factors they use to determine who is most valuable and most likely to close.
How to Play the Numbers Game: see how advanced lead ranking and automation can give you an edge over the competition. Learn the key ROI metrics that you need to track daily to close more deals.
How to Automate Everything: learn how to automate your follow ups and set up workflows to dramatically increase quotes and sell more premium.
Having worked at a top agency herself, Teresa knows how to implement smart lead management systems and workflows. She has helped thousands of P&C agents sell more premium by identifying the prospects that are most valuable and most likely to close. Join this webinar to learn how you can employ these same strategies to grow and scale your agency, all while winning the "numbers game!"
By clicking "Watch Now" I consent by electronic signature to being contacted by EverQuote, including by automatic telephone dialing and/or an artificial or prerecorded voice (including SMS and MMS - charges may apply), regarding EverQuote for Agents, even if my phone number is listed on a Do Not Call Registry. I also understand that my agreement to be contacted is not a condition of purchasing any goods or services, and that I may call (844) 707-8800 to speak with someone about EverQuote for Agents.