Watch this free webinar presentation "How Every Producer Can Close 100+ More Auto Policies BEFORE Year-End" with Tim Lindon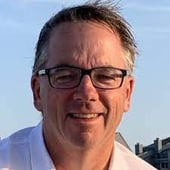 Almost every P&C agent strives to sell more auto policies than their competitors. But before you can dominate...you first must understand the bigger picture – the current circumstances the industry and consumers are facing, and what has made writing more Auto policies such a challenge. During this webinar presentation former insurance executive and renowned sales coach Tim Lindon shows us how to simplify your strategy in order to revitalize your auto sales and close out the rest of the year with massive results.
By clicking "Watch Now" I consent by electronic signature to being contacted by EverQuote, including by automatic telephone dialing and/or an artificial or prerecorded voice (including SMS and MMS - charges may apply), regarding EverQuote for Agents, even if my phone number is listed on a Do Not Call Registry. I also understand that my agreement to be contacted is not a condition of purchasing any goods or services, and that I may call (844) 707-8800 to speak with someone about EverQuote for Agents.