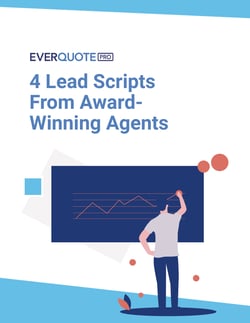 Being a new agent—or one dipping their toes into a new vertical—doesn't mean you have to start selling without proven talking points. In this guide, learn the exact scripts successful insurance agents use to grow their businesses—and how you can adapt their proven talk tracks to your business.
What you'll learn:
The four major lead scripts you need to use if you're starting an agency from scratch or entering into a new vertical.
How to adapt these scripts for your own agency.
Templates you can use to train your staff.
How using these proven scripts can set you apart from your competition.
Who should read:
Insurance agents or producers looking to improve their sales results, including:
New insurance agents
Experienced agents entering into a new vertical
Producers and agency team members