Join President's Club agent David Peterson (Coach P.) for this recorded webinar session: "How to Scale Your Agency PROFITABLY"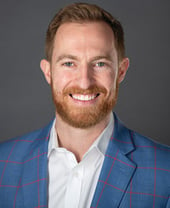 For many insurance agents, being able to grow their businesses, while still remaining profitable can be incredibly challenging. For this webinar session, President's Club member - David Peterson (Coach P.) gives us advice and a clear road map for agents to scale their agencies and achieve their growth goals.
David Peterson is a 2nd generation agent with 3 x offices in Texas, and has been in business for over a decade. He's been able to grow his agencies and expand his team from 3 to 30+ while still remaining profitable to entire time. In this session he shares the tools and processes you can use to properly structure your team, scale your business and optimize profitability. Coach P. also shows you how to properly onboard team members and successfully lead large teams in single agencies, multi-office agencies and remote.
By clicking "Watch Now" I consent by electronic signature to being contacted by EverQuote, including by automatic telephone dialing and/or an artificial or prerecorded voice (including SMS and MMS - charges may apply), regarding EverQuote for Agents, even if my phone number is listed on a Do Not Call Registry. I also understand that my agreement to be contacted is not a condition of purchasing any goods or services, and that I may call (844) 707-8800 to speak with someone about EverQuote for Agents.