Watch top agent David Stroman's free webinar presentation: "Discover the Hidden Source for Multi-Line Business Used by the #1 Ranked Property Agent"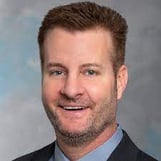 During this webinar, David Stroman –the #1 agent in Property/Fire with his carrier- walks us through how he has been able to cultivate a consistent source for huge amounts of multi-line business by developing referral relationships with building landlords and managers.
David gives you an exclusive behind the scenes look at his entire process – how he is able to not only create massive sources for new property policies, but also how he is able to multi-line these new customers and capture their auto business. He shares his full multi-touch process and gives you the tools to set-up your own powerful source for consistent multi-line business.
By clicking "Register Now" I consent by electronic signature to being contacted by EverQuote, including by automatic telephone dialing and/or an artificial or prerecorded voice (including SMS and MMS - charges may apply), regarding EverQuote for Agents, even if my phone number is listed on a Do Not Call Registry. I also understand that my agreement to be contacted is not a condition of purchasing any goods or services, and that I may call (844) 707-8800 to speak with someone about EverQuote for Agents.