Watch one of the country's preeminent TCPA experts - Eric Troutman - break down the fundamentals of TCPA (Telephone Consumer Protection Act) compliance as it relates to insurance agents.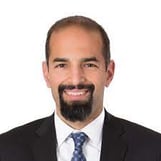 Eric Troutman (also known as the "Czar of TCPAWorld") is one of the country's prominent class action defense lawyers and is nationally recognized in Telephone Consumer Protection Act (TCPA) litigation and compliance. He has served as lead defense counsel in more than 70 national TCPA class actions and has litigated nearly a thousand individual TCPA cases in his role as national strategic litigation counsel for major banks and finance companies. He also helps industry participants build TCPA-compliant processes, policies, and systems.

Join us as Eric helps us understand how agents can help make sure their agencies are compliant and protected from potential litigation.
By clicking "Watch Now" I consent by electronic signature to being contacted by EverQuote, including by automatic telephone dialing and/or an artificial or prerecorded voice (including SMS and MMS - charges may apply), regarding EverQuote for Agents, even if my phone number is listed on a Do Not Call Registry. I also understand that my agreement to be contacted is not a condition of purchasing any goods or services, and that I may call (844) 707-8800 to speak with someone about EverQuote for Agents.