During this presentation, Michael will walk you through exactly how he is able to drive consistent performance and productivity from his team members, and how this ultimately is crucial to achieving his larger business goals.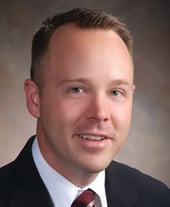 For Michael, ensuring that his 16+ team members (across 2 office locations) are productive, performing, and hitting their goals is absolutely crucial to achieving continued success. But how is he able to do this so effectively? By properly setting goals and expectations!
As part of this discussion, Michael will also cover how to know when it's time the let go of an underperforming team member.
If you are an agent looking for ways to help drive better, more consistent performance from your team members, this is the webinar for you!
By clicking "Watch Now" I consent by electronic signature to being contacted by EverQuote, including by automatic telephone dialing and/or an artificial or prerecorded voice (including SMS and MMS - charges may apply), regarding EverQuote for Agents, even if my phone number is listed on a Do Not Call Registry. I also understand that my agreement to be contacted is not a condition of purchasing any goods or services, and that I may call (844) 707-8800 to speak with someone about EverQuote for Agents.