Watch Building Guru's CEO Rikka Brandon's free webinar presentation: "3 Secrets to Building a High Performing Team & Hiring Better"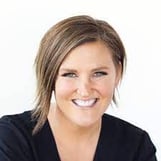 Few things in an insurance agency can have as big of an impact (good or bad) on your chances of success as who you hire. During this session, award winning author Rikka Brandon shares the best practices, hacks, and shortcuts she's learned over 20 years as a professional recruiter so you can start to hire better (and manage less). And although she can't distill 20+ years of experience into an hour webinar, she'll detail the 3 things you need to know to hire and build a high performing team.

Rikka has helped top agents (including her sister - top ranked agent Sara Labraaten) achieve hiring results they never thought possible and has been featured in Fast Company, CBS Small Business Pulse, NFIB, Daily Worth, and many others. Join Rikka and EverQuote and learn how you can build the sort of team that sets your agency up for sustained success year after year!
By clicking "Watch Now" I consent by electronic signature to being contacted by EverQuote, including by automatic telephone dialing and/or an artificial or prerecorded voice (including SMS and MMS - charges may apply), regarding EverQuote for Agents, even if my phone number is listed on a Do Not Call Registry. I also understand that my agreement to be contacted is not a condition of purchasing any goods or services, and that I may call (844) 707-8800 to speak with someone about EverQuote for Agents.