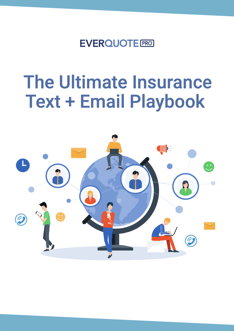 Most consumers want to be contacted through email and text messaging, but most agencies are just not doing it!
Don't be one of them.
You'll learn Perry Olson's proven process for texting and emailing messages to insurance prospects and customers, including:
How to do initial lead outreach and send a preliminary quote via email and text
How to engage with a prospect and send a detailed quote via email and text
What type of customer service emails to send existing customers
Plus, you'll receive eight text and email templates you can put into play right now!
Who should read:
Anyone who works in the insurance industry and plans to open their own agency, including:
New insurance agents
Veteran agents
Producers and agency team members
Download the playbook today.