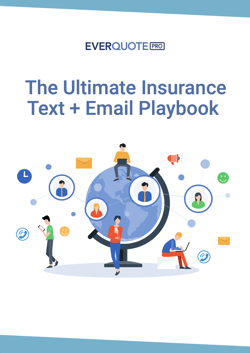 Most consumers want to be contacted through email and text messaging, but most agencies are just not doing it!
Don't be one of them.
One of the country's top P&C agents, Perry Olson (http://perryolson.com/), has shared several of the text and email messages his team sends to both insurance prospects and customers, and you can access them all in this playbook—absolutely free.
Check out the playbook linked below, so you can engage both leads and customers every step of the way.
Download the playbook today.

Interested in EverQuote? Speak with an EverQuote Account Executive: