Enlist the help of an EverQuote partner to achieve your agency's growth goals. Whether you're looking to strengthen your sales process, implement a Lead Management System (LMS), make new hires for your agency, or improve your back office accounting, you can take advantage of EverQuote's ecosystem of approved partner solutions, many of which provide special offers to agents using EverQuote.

Role Play at the Olson Agency
Role Play at the Olson Agency (RPOA) teaches sales and service techniques tailored for insurance agents in the form of a LIVE interactive "show." Members vote for the topics they want to see taught and role played. RPOA's scripts are authentic, genuine and designed to help you build strong relationships with your prospects and customers.

Cofounder Jeremy Olson has spent nearly 25 years in the insurance business seeking that one thing that would make his team better and get improved results. With the help of Kristin Isaacson as his "Team Coach," he was able to introduce role play as a way for his agents to practice navigating real, everyday scenarios. The results have been phenomenal: They've grown the agency to $40 million in premium with a team of 40—all starting from scratch without a single customer. If you use RPOA to train your team, they guarantee it will work!

Learn more about Role Play at the Olson Agency and access their amazing library of content here: https://www.insuranceroleplay.com/.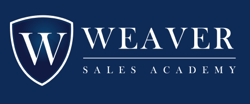 Weaver Sales Academy
Michael Weaver is a self-described "midwestern guy," born and raised in a small Missouri town. He's been in the insurance and financial services industry for over a decade and created Weaver Sales Academy after almost two years of doing insurance consulting.

What Michael noticed during his time in the industry was that agents needed consistent processes and business mentorship, as well as tangible activities to implement each day. Most of all, they needed their time back. That's where Michael's passion lies: in coaching agency teams to make the most of their work and be fulfilled by what they do.

Focusing on the major foundational pieces of what makes a successful agency, Michael teaches agents simple processes, activities, and conversations they can duplicate and make their own.

Learn more about Weaver Sales Academy's "Mastermind" program here: https://www.weaversa.com/programs.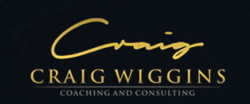 Craig Wiggins Coaching
Craig Wiggins built a $40M+ mega insurance agency and has helped more than 2,000 agencies and over 10,000 team members learn how to write more business and grow, especially in an uncompetitive market. Members of Craig Wiggins Coaching receive access to:
Proven sales scripts that work in every market
Scripts to overcome all objections
Live Role play and training weekly
Live 4-day training session for new hires
Live CWC members-only webinars for you & your staff
1,250+ training videos
300+ hours of on-demand training in the virtual platform
Virtual training elearning platform: full access 24/7/365
Unlimited number of users for your entire agency
Peer-to-peer training
Learn from our producers, who each write 100+ informative items monthly
Sales & service training courses
Agency owner and manager training courses
Life, retirement, and benefits courses
Courses taught by guest agency owners
100+ documents and processes including agency handbook, sales scripts, service scripts, compensation plans, marketing plans, and more
One-on-one consultation for agency acquisitions, sales, and mergers with Craig Wiggins
And more!
Use the promo code "everquote" at www.craigwigginscoaching.com/ondemand/ to get your first month for only $20.22, and gain access to everything listed above!

Insurance Agency Optimization
Running an agency is complicated. Insurance Agency Optimization (IAO) Masterminds provides instant access to the checklists, templates, training, and community you need to achieve success.
Whether you're a new agent looking for a place to start or a seasoned agency owner looking to improve your production, Insurance Agency Optimization Masterminds has everything you need to get on top of your game.
With IAO Masterminds you get instant access to:
Agency optimization training videos to dive into every aspect of your agency and how to improve, at your own pace
A library of +30 templates, guides, and agency playbooks (growing every month)
Timely and tactical daily coaching videos ("Morning Huddles") delivered to your inbox for your team to watch together or on their own time
Over 45 agent "hot seat" interviews to hear what top producers around the country are doing to succeed
A supportive community of agency owners to answer all your questions
With thousands of members and the most extensive collection of agency training materials anywhere, Masterminds is the ideal membership for agencies of all shapes and sizes.
"IAO provides a ton of value in its Morning Huddle videos, Mastermind Training Videos and Agent Toolbox. I have leaned on them for business advice on multiple occasions and have found the coaches to be wise with their council and generous with their time. Thanks for all you do for insurance agents, IAO!" —Branton W., Agency Owner

Ready to simplify your agency? Try Masterminds free for 14 days.
---

IdealTraits
IdealTraits is an all-in-one insurance-specific hiring platform allowing you to attract candidates, organize, and identify new hires. IdealTraits is an objective, standardized way to gain useful insight into candidates' cultural fit and determine whether their personality and problem-solving skills can translate into job success. By utilizing IdealTraits, you can hire faster, make the process fairer, and increase the likelihood that new employees will be successful in their role, thus increasing employee retention.

For more information and best pricing please contact Jeff Sophiea at (248)-457-5716 / jeff@idealtraits.com or schedule a call with him by simply clicking this link: https://calendly.com/jeff-306.
---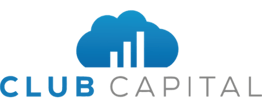 Club Capital
Club Capital is the largest agency-focused accounting and advisory firm in the country. Partnering with agents in all 50 states, we offer a comprehensive solution to everything financial and tax-related for the agency as well as the agency owner. Club Capital provides monthly accounting, CFO services, and both business and personal tax filing and advisory services for agencies of all sizes.


Monthly Accounting: Take away the guesswork and empower your agency with monthly financial reports and quarterly meetings with your dedicated account manager to help your agency achieve specific goals.
CFO Services: Should you hire an employee? Should you buy your office building? What are my profit projections for the year? As insurance agency owners, these are the questions you ask yourself every day. Our CFO Services will help you determine how these decisions will impact your bottom line.
Industry-specific Tax Services: Club Capital exclusively works with insurance agents. Our team will help you create strategies to lower your tax liability while keeping you compliant with federal, state, and local tax codes.

Visit Club Capital today at www.club.capital or call (240) 219-9200 to book a solution overview with our team.
Learn more: https://club.capital/monthly-accounting/.
---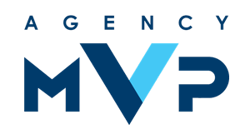 Agency MVP
Agency MVP is the sales and lead management system for property and casualty agents looking to scale up. MVP helps agents collect more premium dollars in three ways:

1. Rank & Prioritize Leads
MVP ranks households on over 30 factors including: claims falling-off, competitor rate changes, and renewal dates. This allows you to focus on the leads that are most valuable and most likely to close.

2. Instantly Quote Customers with EverQuote Lead Integration
MVP is integrated with EverQuote's API, so you can automatically import your leads and contact them instantly with a quote.

3. Automated Workflows
With powerful automated text and email follow-ups, MVP agents sell 57% more on average. When lead ranking and optimal timing are combined, the MVPs (most valuable prospects) rise to the top, giving you an incredible advantage over the competition.

Key Features:
Lead ranking and prioritization
Automated workflows
Text and email templates
EverQuote integration
Download Agency MVP's Free eBook, How to Make Money Off Internet Leads: https://try.agencymvp.com/ebook1.

MVP offers a free, 14-day trial for all new customers. Get a demo: https://try.agencymvp.com/.
---
Search Engine Marketing / Optimization (SEM/SEM)
Melon Local
Melon Local is a marketing agency that works exclusively with insurance agencies to deliver fresh, local leads on a daily basis. Our digital marketing solutions continually evolve to earn your agency better visibility, improved web traffic, and ultimately, fresh, quality leads. What else can you expect? The kind of transparency you and your valuable marketing budget deserve, and the kind of customer service that truly makes you feel like "one in a melon." You'll see the difference in your growth!